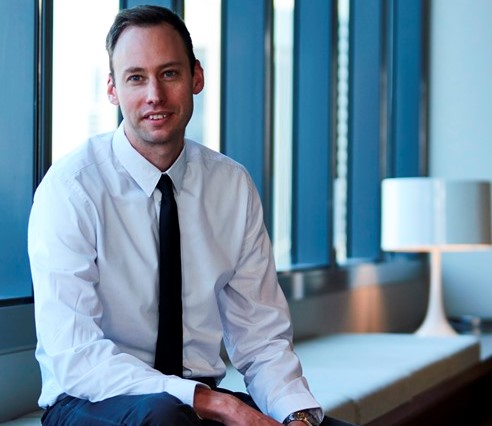 The influence of media and religion on anti-vaccine attitudes in Australia will be the focus of University of Queensland research enabled by a Westpac Bicentennial Foundation fellowship.
The School of Historical and Philosophical Inquiry's Dr Tom Aechtner said the percentage of unimmunised children across Australia had increased almost eight-fold between 1999 and 2014.
"And this is despite medical consensus on vaccine effectiveness and safety," he said.
Dr Aechtner is among five 2017 Westpac Research Fellowship recipients across Australia and he will receive almost half a million dollars for the project.
"With the fellowship I will be able to devote concentrated effort towards comprehending and tackling present-day vaccination hesitancies in Australia, with the goal of improving vaccine uptakes across the country," he said.
"Over the past decade several communities in scientifically advanced nations have experienced devastating vaccine-preventable outbreaks of measles, mumps, rubella, poliomyelitis and whooping cough.
"Significantly, many of these cases have been linked to the rejection of immunisation policies on religious grounds.
"As an early career researcher, this grant provides an exceptional opportunity to move my work on religion-science interactions forward into an exciting area of research," he said.
UQ Faculty of Humanities and Social Sciences Executive Dean Professor Tim Dunne said the Westpac Fellowship was a terrific opportunity for Dr Aechtner to focus on his innovative research.
"In an environment where funding for research is being squeezed, it is increasingly important that our best academics find alternative sources of income," Professor Dunne said.
"In winning this prestigious scholarship, Dr Aechtner has convinced a major corporation to fund a project that promises to translate humanities knowledge into better understandings of the relationship between religious beliefs and medical science."
Westpac Bicentennial Foundation chief executive Susan Bannigan said the five successful candidates for 2017 were the best and brightest in Australia.
"They've been selected on their exceptional research capability as well as their drive to contribute to the prosperity of Australia in one of the Foundation's priority focus areas of innovation and technology, enabling positive social impact and building Asia-Australia ties," Ms Brannigan said.
The Westpac Bicentennial Foundation, now in its second year, is the first of its kind in Australia and is offered in partnership with four of Australia's leading research universities – UQ, the Australian National University, the University of Melbourne and the University of Sydney.
The Westpac Bicentennial Foundation will contribute $330,000 towards each researcher's salary over three years, while the respective university partners will cover a professional development fund providing global opportunities and the associated costs of the research.
Media: Gillian Ievers, g.ievers@uq.edu.au, 07 3346 1634, 0439 187 349.
Originally posted: https://www.uq.edu.au/news/article/2017/02/research-probes-role-of-media-and-religion-anti-vax-views.
Further information is available from the Westpac Bicentennial Foundation's Research Fellowship announcement.