My parents were migrants to Australia. Growing up they instilled in me the idea that I must have a better life than they had and I "must have a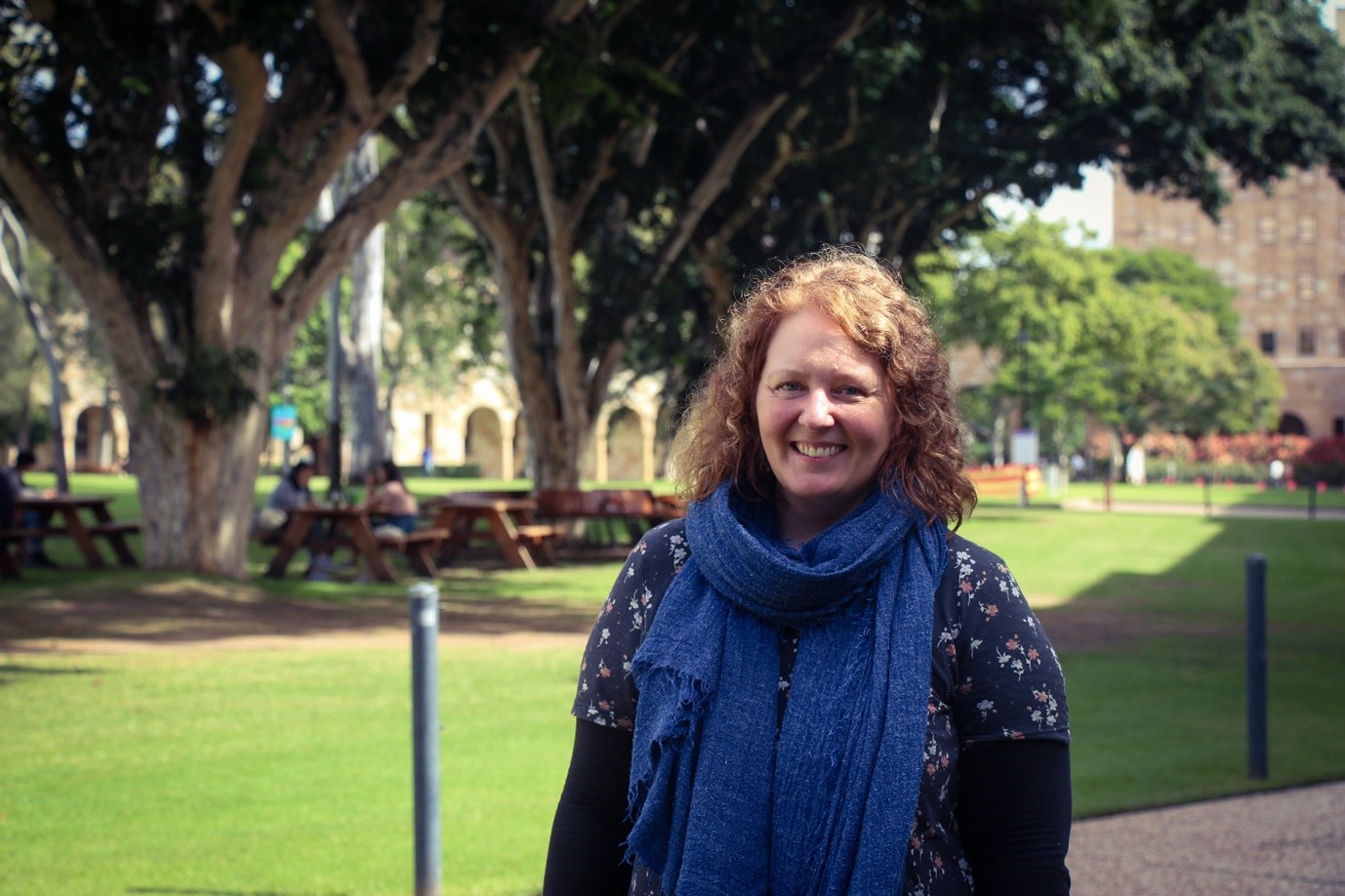 profession", by which they meant medicine or law. With hindsight, I think that's unfair to the Arts and the Humanities: they do so much to prepare students to do so many different things across so many different professions, like gathering and analysing data, analysing information critically, appreciating the similarities and differences of people who lived so long ago, removed from us in time and space. They did horrifying things but also fantastic things and many that you can identify with. It is so valuable.
I did post-doc work in Cambridge and Athens, and floated 'freelance' as an editor and proof-reader between Melbourne, Oxford, Athens and North Carolina for some years. My DPhil from Oxford looked at Greek Literature from the Roman period and then I got into material culture afterwards. I became fascinated by monuments as a redefinition of space and how they create a story in themselves. How and why do people invest identity and emotion in objects?
As a kid I read historical novels and fantasy. I was always interested in mythology; I was interested in different times and places. I was good at maths and sciences, however, and I was directed towards physiotherapy, practicing for a few years. You learn a huge amount and the learning is interesting but people's lives depend on it, which is a lot of responsibility, and the practice of it is more about pattern recognition than knowledge.
Language learning is amazing. From languages I became interested in identity and how people negotiate the past and present. After my doctorate, I had no clear plan. I stumbled from one thing to the next in what might seem a random way but which made the most of unexpected and unfamiliar experiences. I now have capabilities I wouldn't otherwise have in philology, art, archaeology, Greek and Roman history, and weird skills that my nomadic and fragmented post-PhD life offered.
I want Students to realise Greek was a living language, delivered and experienced in different ways. Students don't get the full effect of language without its context. Language took shape within people's daily lives. When you are in Australia you are divorced from the space that these monuments and languages inhabit. Here you look at things in books. I am developing a new course on culture, identity, and power with Janette McWilliam. It is interactive and we are creating tools so students can experience artefacts in space.
I want my students to think about texts in certain ways. Language can be experienced with inscriptions, for example - on bronze, stone - with writing, as physical objects with shape and texture. When writing is put into books it loses all of this physical texture: it is broken up, resized, punctuation is added. I want to get my students to think about grammar within a flock of letters in its original context. I want them to appreciate text in three-dimensional space to try to access its original intentionality but also to grasp the fluidity of reception, like when we explore a funeral monument within a city and realise we need to think about it in relation to the built landscape that surrounds it – to all those other constructions that capture a society's memories and how those memories change over time.
I lived in Greece for some years. I loved the Greek lifestyle. It teaches you that you need hardly anything to be happy. It's the small things: food, sitting, socialising, drinking, music. I love to travel. I've been nomadic for 14 years. Now I'm based here, I miss the ability to go elsewhere. I haven't seen my partner in Greece since New Year's Eve 2019, for example. Everything changed with COVID and it hasn't settled, but I do want to explore Queensland.
I ran the Athens Marathon on the 2500th anniversary of the Battle of Marathon from the city of Marathon to the Panathenaic Stadium of Herodes Atticus, a focus of my research. That was special. I quite like running and am getting back into it. I also play the viola and the violin. And I like to drink red wine, Shiraz, and old style wooded chardonnay with their buttery taste. I watch dark murder mysteries and eat very dark chocolate. I need to find time to do more cooking. As a Victorian, I love my AFL of course.
I like it here at UQ with so many people interested in Ancient History: I have 250 students in my classes! That's not something I have experienced overseas. I love the carvings in the UQ Great Court – their playfulness – they remind me of Corpus at Oxford, and I love the sandstone with its purple highlights.
Dr Estelle Strazdins is Lecturer in Greek History in the School of Historical and Philosophical Inquiry
Narrative, photos and interview by Ryan Williams