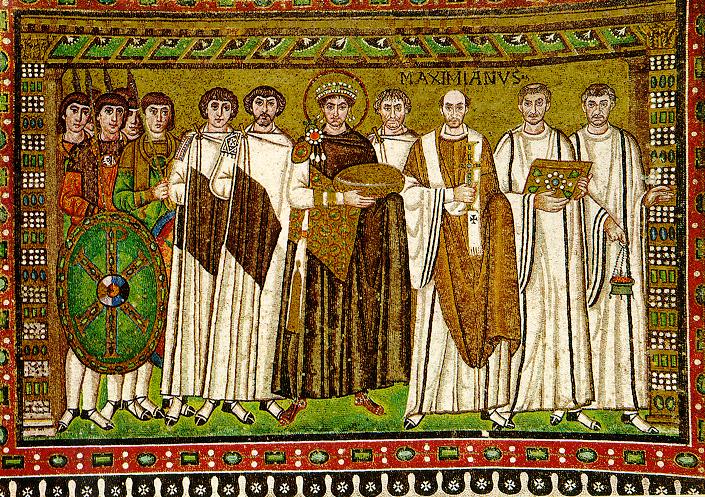 On 3 August 2019 UQ hosted an interdisciplinary workshop which considered power and legitimacy in the Roman and Byzantine worlds. Organised by Dr. Ryan Strickler, Lecturer in Classics and Ancient History and Dr. Amelia Brown, Senior Lecturer in Greek History and Language, the workshop was fully funded by external grants from the Australasian Society for Classical Studies, the Australasian Association for Byzantine Studies, the UQ Friends of Antiquity and the Queensland Friends of the Australian Archaeological Institute at Athens. This generous funding provided catering, travel stipends for postgraduates travelling from outside Queensland, and allowed students to participate for free. Student volunteer Ethan Clark-Kistowski worked hard to ensure the workshop ran smoothly.
Along with international keynote speakers, the workshop included participants from the University of New England, University of Sydney, and Macquarie University. In addition to the organizers, UQ was represented by Associate Professor Tom Stevenson, who addressed the use of monuments in Rome and Constantinople as expressions of power, MPhil Candidate Tyla Cascaes, who considered Augustus's use of Julius Caesar's legacy to bolster his legitimacy, and MPhil Candidate Jessica Zelli, who compared the use of Lucrecia with the Christian martyr Perpetua as figures of female authority.
Rather than one or two keynote papers, the workshop hosted a keynote panel, in which three senior scholars presented on topics related to the theme. Papers were pre-circulated among postgraduate participants who were given priority during question time, providing an opportunity for professional development and networking. Dr. Gwynaeth McIntyre, Senior Lecturer in Classics from the University of Otago, presented on a selection of coins from the reign of Caligula which are held in the Otago Museum in Dunedin, New Zealand. David Olster, Professor of History from the University of Kentucky, considered problems related to Byzantine literary sources through a case study of the Quinitisext Council. Finally, Bronwen Neil, Professor of Ancient History at Macquarie University examined key depictions Roman and Byzantine leaders during periods of crisis between the fourth and seventh centuries.
Overall, the workshop was a major success. Twenty-five participants, including twelve speakers, as well as students and members of the community gathered for an engaging day of interdisciplinarity and intellectual inquiry. It provided an excellent opportunity to highlight the important work of the Department of Classics and Ancient History and promote UQ as a forum for scholarship in the field.
Dr. Ryan Strickler