Professor Deborah Brown delivered her inaugural lecture as Professor of Philosophy at The University of Queensland on the 21st May 2019 to a capacity crowd. Professor Brown is the first female professor of philosophy in Queensland and her lecture was entitled "Why Critical Thinking is Critical (and Thinking)" which drew on her experience as Director of The University of Queensland Critical Thinking Project.
Listen to the lecture
The presentation slides can be viewed online here. 
About the lecture
In the lecture, she noted that while Critical Thinking is the cornerstone '21st century skill', enshrined in the educational goals at every level of schooling and university, too often it is conceived of on the model of a technical skill, or as consisting in a set of "reason-recognising procedures" – procedures for identifying argumentative structures and assessing inferential connections – that have little bearing on the questions 'What should I believe?' or 'How should I act?' In her lecture Professor Brown presented a more robust conception of Critical Thinking – one embodying a range of epistemic values and virtues of reasonableness, including the disposition to recognise and own the burden of proof when it is appropriate to do so and the importance of being accountable in one's reasoning to others. She explained that one of the crucial things that have been learnt from the Critical Thinking Project is that these values, virtues and dispositions require a certain kind of educational environment in which to thrive, one focused on the development of student thinking. She discussed the nature and outcomes of the project and its successes, particularly in creating cultures of high expectation among disadvantaged students and in empowering them to exercise their voice and authority in the space of reasons.
About the presenter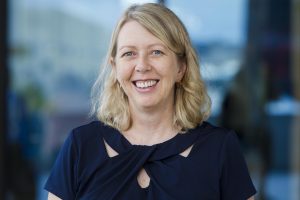 Deborah Brown is Professor of Philosophy at The University of Queensland and Director of The University of Queensland Critical Thinking Project. She is the author of Descartes and the Passionate Mind with Cambridge University Press, co-author of Descartes and the Ontology of Everyday Life with Oxford University Press, and has written numerous articles on a variety of philosophical themes. The Critical Thinking Project provides professional development for teachers and the corporate sector, and supports disadvantaged students to achieve academically in school and at university.