The School proudly hosts two visiting Professorships:
RD Milns visiting professors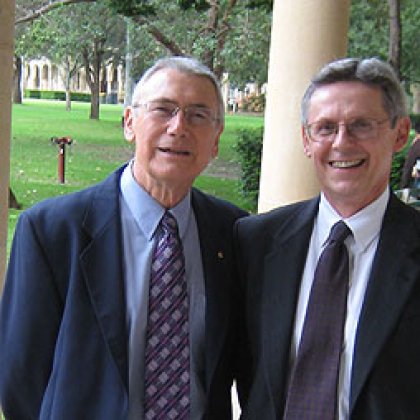 Since its commencement in 2008, the RD Milns Visiting Professor scheme has attracted a wonderful group of leading scholars in the field of Classics and Ancient History.
During their visit, RD Milns Visiting Professors are involved in a variety of events, including public lectures, research seminars and undergraduate lectures.
2017: Professor Rhiannon Ash, Oxford
2016: Professor Nancy Worman, Barnard College
2015: Professor David Levene, New York University
2014: Professor John Bodel, Browne University, Rhode Island
2013: Professor Mark Golden, University of Winnipeg
2012: Professor Judith M. Barringer, University of Edinburgh
2011: Emeritus Professor Erich Gruen, University of California, Berkeley
2010: Professor Vincent Gabrielsen, SAXO-Institute, University of Copenhagen
2009: Professor Donald Kyle, University of Texas, Arlington
2008: Emeritus Professor Beryl Rawson, Australian National University
Atkins visiting professorship in Philosophy
In 2016, the Atkins Visiting Professorship in Philosophy at The University of Queensland welcomed its first recipient, Professor Lars Hertzberg from Finland.
Professor Hertzberg was at The University of Queensland between 7 October and 18 November, 2016. During his time here Professor Hertzberg was involved in public seminars, RHD workshops and special research events.