It has been another busy year for the UQ Critical Thinking Project (UQCTP) with a suite of workshops and professional learning programs in Teaching for Thinking pedagogy delivered to school leaders, and educational providers from a range of national and international organisations including NSW Education Catalyst Lab, Brisbane Grammar School, the ENABLE network of Schools, the Australian International School in Singapore, Juying Secondary School in Singapore, and D-Teach education (Belgium). UQCTP is now partnering with Helensvale State High School to evaluate the school-wide implementation of the Teaching for Thinking pedagogy at their institution.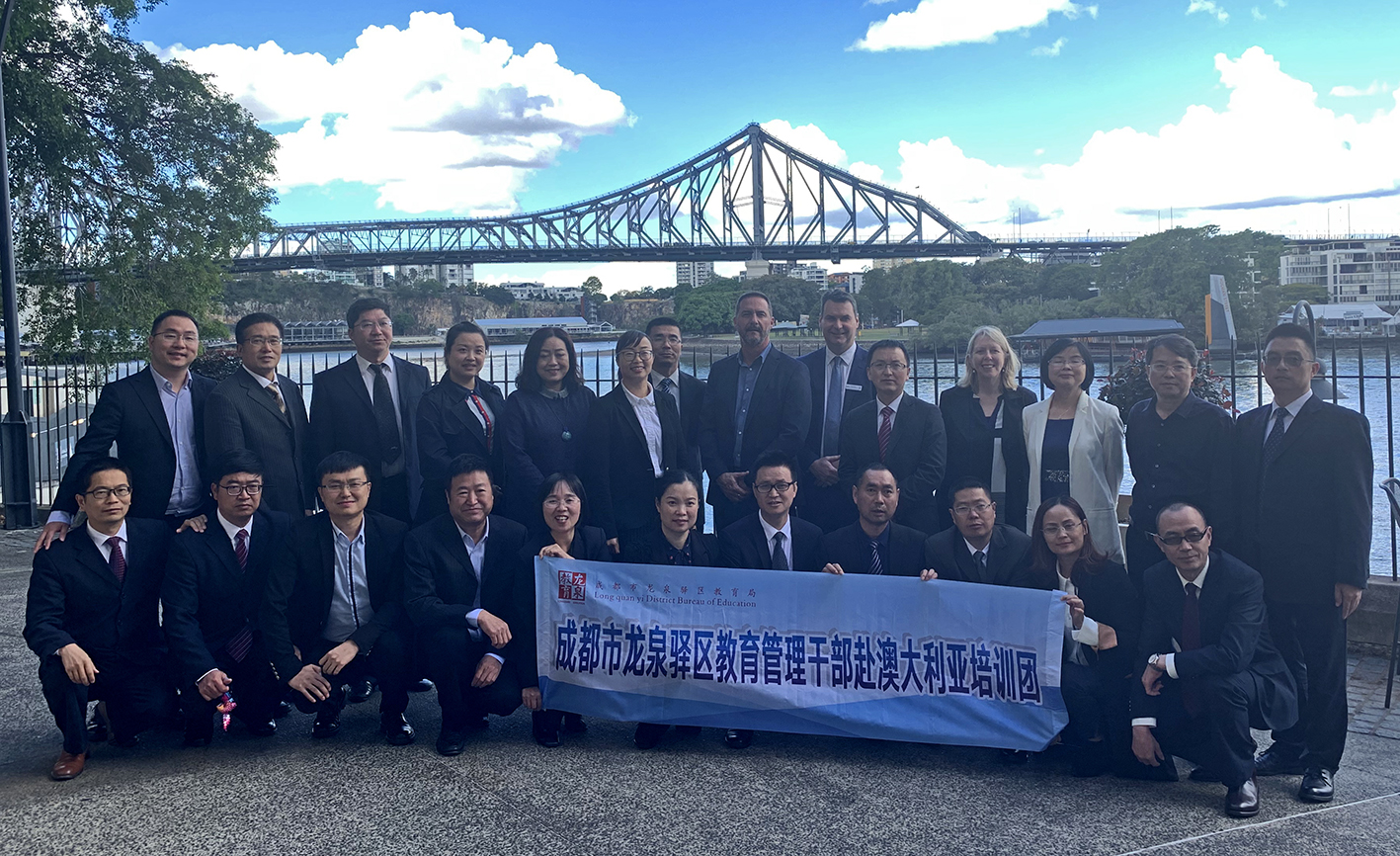 The UQCTP also collaborated with Education Queensland International to host a delegation of twenty school principals from Chengdu (China). In October, it delivered a two-day workshop for teachers in the Aspiring Thinkers professional development network, run in collaboration with the Queensland Department of Education's IMPACT Centre.
Professor Deb Brown, UQCTP Director, was part of a delegation promoting the University in Malaysia, Singapore, Indonesia, and Vietnam.
The UQCTP has sponsored two public events this year: a public lecture on the nature of political philosophy by Professor A.C. Grayling (New College of the Humanities), organised in collaboration with All Saints Anglican College, and a panel discussion hosted in collaboration with HEAL (Health, Ethics and Law). Panellists Jon Edwards (Head of Advocacy and Public Affairs for Médecins Sans Frontières Australia), Dr Julian Lamont and Dr Christi Favor (School of Historical and Philosophical Inquiry) examined the ethical dilemmas faced by doctors operating in situations of humanitarian emergency whereby any course of action seems to come at a moral cost.  
PhD candidate and UQCTP facilitator Ms Yael Leibovitch won second prize at the UQ Three Minute Thesis competition for her thesis Talking our Way to Better Writing, which investigates the importance of in-class conversation to promote thinking and writing skills. Yael has also been awarded the 2019 Carolyn D. Baker Memorial Scholarship.
In October, the UQCTP hosted an on-campus engagement program for high-achieving Aboriginal and Torres Strait Islander students from grades ten to twelve, as part of its Solid Pathways collaboration with the Department of Education - Indigenous State Schools. Two more Solid Pathways events are scheduled for December.
The UQCTP is also co-sponsoring the Australasian Seminar in Early Modern Philosophy, which will take place at UQ on November 25-27.