'Indigenous Perspectives' HPI Research Seminar and Celebration
Topic: 'Indigenous Perspectives'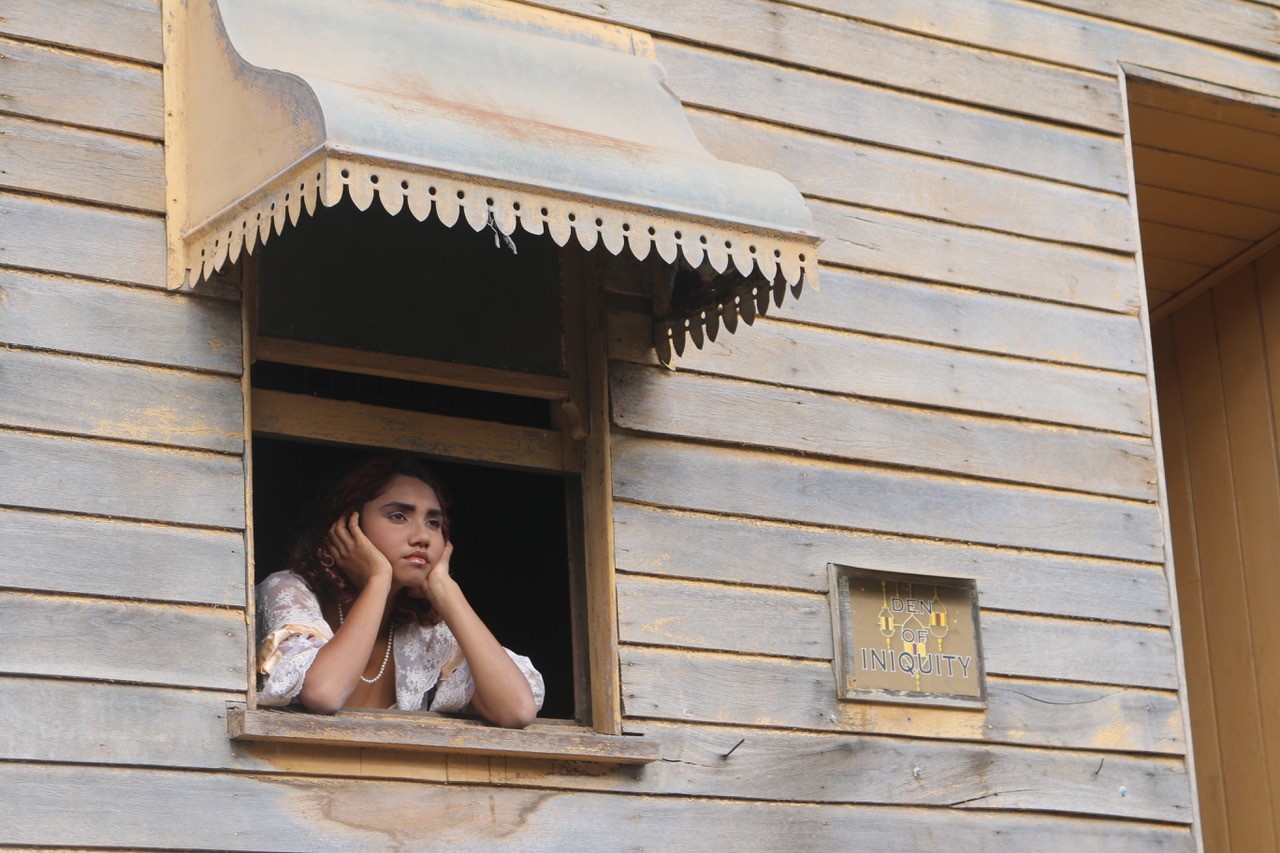 Chair: Professor Heather Zwicker (Executive Dean, Faculty of Humanities and Social Sciences)
Presenters/Panellists:
Associate Professor Fiona Foley FAHA (ARC DECRA Fellow, School of Historical and Philosophical Inquiry). 
"Indigenous War Memorials"
Associate Professor Fiona Foley has a national and international profile as a leading contemporary artist and historian. Her work has produced substantial new knowledge around the Queensland Aboriginals Protection and Restriction of the Sale of Opium Act (1897), and her numerous exhibitions have shared this knowledge with audiences across the globe. Fiona has exhibited a total of 50 solo exhibitions and 175 group shows; created 14 public art commissions, and her art works are held in 23 collections including The British Museum and the Hood Museum of Art in New Hampshire, USA.
Her work comes with a string of accolades. Her monograph Biting the Clouds: A Badtjala perspective on the Aboriginals Protection and Restriction of the Sale of Opium Act was awarded the Queensland Premier's Award for a Work of State Significance in 2021, alongside a Highly Commended in the 2022 NSW Premier's Literary Awards. In recognition of her very fine achievements, Fiona has been elected an Honorary Fellow in the Australian Academy of the Humanities. 
Most recently, Fiona was awarded a DECRA for her project, "Investigating the Agency of Aboriginal Frontier War Memorials".
Elverina Johnson (UQ HDR – investigator on The Queensland Atlas of Religion)
"Aboriginal Christianity, Yarrabah: An Artist's Perspective"
Elverina (Bunya Badjil – good woman) Johnson is a Kunganji Gurugulu Woman of Yarrabah on her Grandfather's linage and Idinji Gimuy on her Grandmother's linage. She is a direct descendant of King Menmuny of the Gunganji Nation of Yarrabah and a direct descendant of King Yinnie of Cairns. Yarrabah Aboriginal community is located 60km SE of Cairns and situated between the rainforest and the ocean with a population of over 4000 people. Elverina has been involved in the arts and creative industry for over 25 years as an artist in visual and performing arts and as a manager. She is also a performing artist in her own right and has performed as a singer for various projects including Yarrabah the Musical by Opera Australia (OA), Yarrabah Brass Band Festival by Qld Music Festival, and many more. She has been instrumental in bringing to life the history of the Yarrabah Brass Bands which became a major exhibition for the Qld Performing Arts Centre.
Elverina Johnson is a recipient of major civic awards, such as the Rona Tranby Trust Award and the state of Queensland's Smart Women/Smart State Award for Community Innovation. In 2017 Elverina was awarded the National NAIDOC Artist of the Year. In 2018 she was awarded the Yarrabah International Women's Day Woman of the Year and was a Finalist in the Cairns Business Women's Award for Indigenous Business Woman of the Year.
Elverina has represented her community at the United Nations highlighting the issues regarding domestic violence and other issues that Indigenous women face. She is also a Graduate and Fellow of the Australian Rural Leadership Program.
Dr Mary Graham (Adjunct Associate Professor, School of Political Science and International Studies) - Dr Graham is no longer able to attend. 
"Philosophising Place"
Dr Mary Graham is an Adjunct Associate Professor in Political Science and International Studies at The University of Queensland, a Doctor of the University (QUT), and a member of the HPI-based Australian Philosophy Research Group. She grew up in South-East Queensland, and is a Kombu-merri person through her father's heritage and affiliated with the Wakka Wakka clan through her mother's heritage.  With a career spanning more than 30 years, Mary has worked across several government agencies, community organisations and universities including:  Department of Community Services, Aboriginal and Islander Childcare Agency, the University of Queensland and the Foundation for Aboriginal and Islander Research Action. In 1992 Mary also served as the Commissioner for Queensland Corrective Services.  Mary has been a dedicated lecturer with the University of Queensland, teaching Aboriginal history, politics and comparative philosophy.  Mary has also lectured nationally on these subjects, and developed and implemented the core university subjects of 'Aboriginal Perspectives', 'Aboriginal Approaches to Knowledge' and at the post-graduation level 'Aboriginal Politics'. Mary has written and published many prominent works, including – publications in the Aboriginal Encyclopaedia, training modules for Cross Cultural Awareness and a host of academic papers.  Mary has worked extensively for the Foundation for Aboriginal and Islander Research Action, as a Native Title Researcher, and was also a Regional Councillor for the former Aboriginal and Torres Strait Islander Commission.
Mia Strasek-Barker (Senior Manager, Aboriginal and Torres Strait Islander Library Services and Collections, University of Queensland)
"Elevating and Respecting Aboriginal and Torres Strait Islander Knowledges and Perspectives"
Mia Strasek-Baker is a Gamilaraay/Yuwaalaraay woman from Lightning Ridge in New South Wales. Mia has previously worked in the non-profit and education sectors, before starting at UQ in the library. Mia's role focuses on transforming, leading and coordinating projects and activities relating to Aboriginal and Torres Strait Islander general and special collections.
Mia manages a team of Aboriginal and Torres Strait Islander staff who collaboratively and passionately build relationships across UQ and the wider community to promote Aboriginal and Torres Strait Islander peoples, histories, cultures, and futures.
School Research Celebration
The Seminar will be followed by an afternoon tea and the School Research Celebration in the East Corridor of Level 3 of the Forgan Smith Building, from 3-4 pm. During the School Research Celebration, we will also be unveiling some artworks by Indigenous artist Gordon Hookey, of the Waanyi people. These have been generously loaned to the School by Dr Max Brierty.
Following the afternoon tea, you are welcome to attend the end of semester drinks at the St Lucy Café from 4-6pm, or to attend the opening of the Byzantium: Empire of the Sea exhibition in the RD Milns Antiquities Museum from 4:30 pm.
We encourage guests to wear masks, practice social distancing and covid-safe practices. For more information visit: https://www.uq.edu.au/about/coronavirus 
Venue
Room:
E109 Forgan Smith (Building 1)