Empathy and the Arena: Looking for (and with) Empathy in early Imperial Rome
Fri 19 May 2023

5:15pm

–

7:30pm
Venue
Steele Building (3), UQ St Lucia
Our annual lecture titled 'Empathy and the Arena: Looking for (and with) Empathy in early Imperial Rome' was delivered on Friday 19 May 2023 by Dr Sarah Lawrence (University of New England).
Watch the lecture 
About the lecture 
Empathy is generally agreed to be an important aspect of human relations; some scientists even believe it is the critical factor in our success as an animal. Nevertheless, there is tension in studies of empathy between the theory that empathy is an innate human response, and the idea that it is both relatively new, and culturally relative. This lecture will explore empathy in the context of Seneca the Elder's collection of Suasoriae: oratorical exercises which asked a speaker to inhabit a historical character and give a speech from their perspective at a particular point in time.
In this lecture, Dr Lawrence will discuss two main questions: firstly, can we identify something that looks like empathy (given that the word is a modern construction) in an author from the famously bloodthirsty Roman world? Secondly – and drawing on the work of Thomas A. Kohut – how does it change our understanding of a Roman text, if we read it empathetically? That is, what does it mean to feel like an Ancient Roman?
About the presenter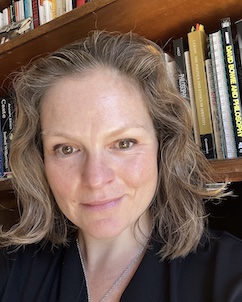 Dr Sarah Lawrence is the Charles Tesoriero Senior Lecturer in Latin at the University of New England, and is currently the Head of Department for Modern Languages, English and Linguistics, as well as one of the two Vice-Presidents of the Australasian Society for Classical Studies. Sarah's research focuses on 'underloved' Latin texts, which she studies with the hope of understanding the way in which Romans viewed their world. Her research has been published in a number of edited volumes and journals, and ranges from genocide in the Ancient World to Judith Wright and Georgic. Sarah is a passionate teacher who is committed to social justice via education and relentlessly attempts to recruit Latin students wherever she goes.