Masterclass on Aeschylus' 'Oresteia'
22 July 2016

3:30pm

–

5:00pm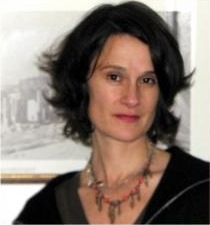 Presenter: Professor Nancy Worman (Barnard), RD Milns Visiting Professor for 2016
Aeschlyus' Oresteia, a trilogy of plays about the fall of Agamemnon and the cycle of vengeance and reconciliation that ensues, are amongst the most important and influential dramas produced in ancient Greece. Its characters, especially its women (Clytemnestra, Electra, Cassandra), have become central to notions of modernity and the feminine from Freud through to Sartre and Plath.
In this masterclass, Professor Worman will, through discussion of selected passages, introduce the central themes of the play as well as its poetic richness. There will be a special focus on the Choephoroi (The Libation Bearers) and the seminar will begin with a discussion of Orestes' speech at the end of that play.
Participants are advised to familiarise themselves with the text of the Oresteia prior to the masterclass. Passages for discussion in English and Greek will be circulated at the seminar.
Nancy Worman is a Barnard alumna (class of 1987). She received her PhD in Classics from Princeton in 1994; before coming to Barnard in 1996 she taught at Rutgers University and at Yale. In addition to courses in Classics, she teaches in the Program in Comparative Literature at Barnard. Her interests include Greek poetry and oratory, ancient rhetoric and literary criticism, and literary theory. She has published books and articles in these areas, including The Cast of Character: Style in Greek Literature (Texas, 2002), and Abusive Mouths in Classical Athens (Cambridge, 2008). She is currently at work on a book on landscape imagery (with CUP) and has recently developed an interest in the reception of ancient literature and culture, particularly in Romantic poetry and the Modernist novel.
Enquiries: a.blanshard@uq.edu.au
Image: Professor Nancy Worman
Venue
Forgan Smith Building (1),
St Lucia campus