Reading From the Lions' Den in Nairobi (Ed Conrad Memorial Lecture 2022)
1 September 2022

5:00pm

–

7:00pm
2022 Ed Conrad Memorial Lecture: Reading From the Lions' Den in Nairobi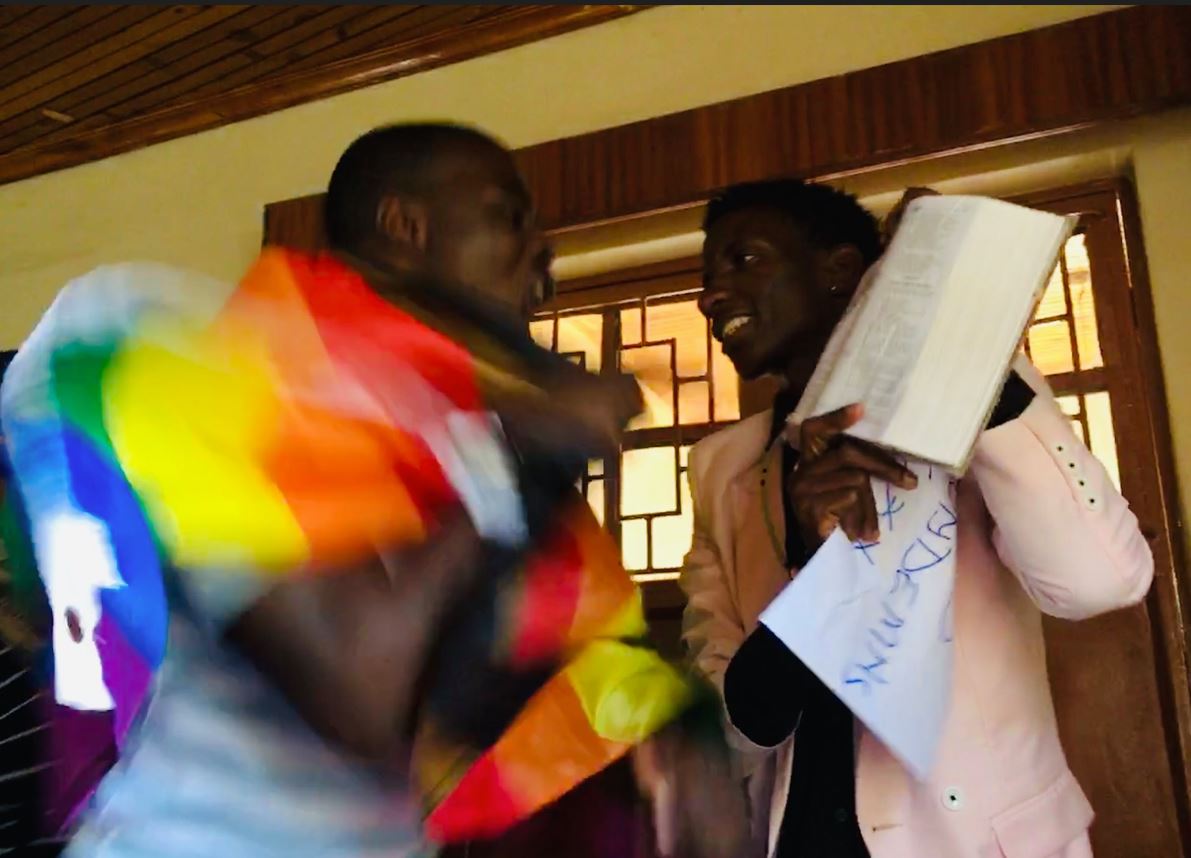 This presentation makes the case for investigating the status and role of the Bible in African settings. It goes on to examine a queer contextual Bible reading in a contemporary African context, describing and reflecting on the process of reading the story of Daniel in the Lions' Den, then reimagining this story in dramatic form, together with a group of Ugandan LGBT refugees based in Nairobi, Kenya. Particular focus is placed on the motifs of the lions and the den, which for the refugees represent a variety of figures and situations of threat in either Uganda or Kenya. The presentation introduces some of the participants at the heart of this project, who are all connected to a community-based group called The Nature Network (TNN). Next, it describes the methodology that underlies engagement with the biblical story. Finally, it explores how life stories and shared experience combine with communal creativity to achieve liberatory and empowering results of striking originality. The analysis of the process and findings is framed in terms of a hermeneutics of trust, as contrasted with a hermeneutics of suspicion.
Watch the film of this drama here 
About the Speaker 
I studied Biblical Hebrew and Hebrew Bible at the Universities of Otago (Dunedin, New Zealand), Cambridge, and Glasgow. I taught Hebrew language, Hebrew Bible, and Judaism courses at St. Martin's University College, Lancaster (1998–1999, now the University of Cumbria), the University of Botswana (1999–2002) and the University of Tennessee (2003–2009), before joining Theology and Religious Studies at Leeds in September of 2009.
My academic interests include Biblical Hebrew philology and semantics of self-conscious emotions and of rape culture phenomena, ideological-critical and social-scientific readings of Hebrew Bible Prophets, gender- and queer-critical interpretation, and contemporary African-centred readings of Hebrew Bible texts. My most recent books are Sacred Queer Stories: Ugandan LGBTQ+ Refugee Lives and the Bible (co-authored, James Currey, 2021), and Rape Myths, the Bible, and #MeToo (Routledge Focus, 2020). Other recent monographs of mine are First-Degree Incest and the Hebrew Bible: Sex in the Family (Bloomsbury T&T Clark, 2016), and Fathers and Daughters in the Hebrew Bible (OUP, 2013). 
About 2022 Ed Conrad Memorial Lecture: Reading From the Lions' Den in Nairobi
This lecture, organised by the School of Historical and Philosophical Inquiry, is held in loving memory of Ed Conrad, a long-time member of Studies in Religion at The University of Queensland and an internationally recognised scholar of Biblical reception. His monograph Reading Isaiah broke new ground in thinking about the way biblical texts are read in the context of living communities. Ed always had a keen interest in the Bible and Contemporary culture. Linda Conrad, Ed's widow, and an accomplished scholar in her own right, sponsors this annual lecture in order to promote the ongoing interest in this very important field, here in Queensland.
Venue
Room:
Room 116, Sir Llew Edwards (bldg 14),