Port and Poets: Panegyrics and Power at Avaris.
This presentation shall combine two sides of the same issue. It is literary as well as archaeological in orientation. We offer two mutually interlocking studies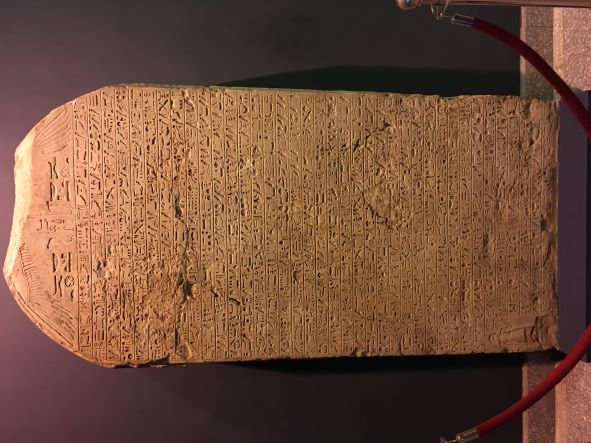 on ancient Avaris (NE Delta, Egypt) from two complementary perspectives. The Port itself, as to its archaeological-geographical-political setting and the extant written Encomia of the king and the city.
The first discussion explores developments in the natural and built environment. Changes in the townscape, between 1450 and 1300 BCE, may parallel known trends in other parts of Egypt. Alternatively, the broader geo-political context may provide insights to the shifting fortunes of this Delta settlement.
The second covers the literary reflections upon Avaris and its importance within the Late New Kingdom of Egypt (ca 1300-1190 BC). the texts were written on papyri and in the monumental hieroglyphic discourse as well (temple walls, stelae). From a Classical viewpoint, the parallel to eulogies of the Late Roman Empire will be clearly discerned.
About Classics and Ancient History Seminars
Event details
The seminars take place at 4pm, in the Michie Building (09), Room 536

Seminars are also on Zoom. Send an e

mail to Duncan Keenan-Jones (

d.keenanjones@uq.edu.au

) for the link.

Upcoming seminars can be found here.
Please be aware that we are still operating under Covid-19 regulations during public events. Masks are no longer required at UQ locations - however, UQ strongly encourages mask wearing when physical distancing is not possible. UQ strongly encourages all campus attendees to be up to date with vaccinations. And finally, those who are feeling unwell, have been diagnosed with COVID-19 in the previous 7 days or have been in close contact with a confirmed case in the last 7 days, are asked not to attend this seminar.
For those attending in person, if you would like to join us for drinks and/or dinner afterwards at UQ's St. Lucy's

 from 5:15 pm, please RSVP by email to Duncan Keenan-Jones (

d.keenanjones@uq.edu.au

) by 9am on the day of the seminar.

Please also contact Duncan Keenan-Jones should you have questions about the event.
The Friends of Antiquity, an alumni organisation of the University, runs its own series of public lectures, which take place on Sunday afternoons. The Friends' program for can be found at https://alumni.uq.edu.au/friends-of-antiquity
Venue
Room:
Zoom only: https://uqz.zoom.us/j/82385711750?pwd=RjdXT1graUQ5OHhteXNyN3dDdUtxdz09 Password: 600989