The period of upheaval experienced by the Roman Republic towards the end of the 1st century BC resulted in a dramatic shift in Roman-Egyptian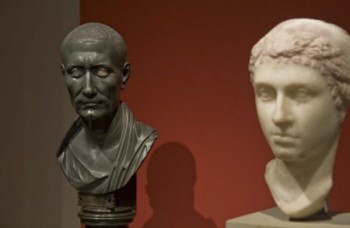 relations. The traditional Republican stance of refusal to annex Egypt, despite being willed the kingdom by two separate pharaohs, was definitively ended when Octavian claimed the nation for his personal province. Yet, the role of Julius Caesar's Alexandrian campaign in this transition remains a relatively under-represented episode of the dictator perpetuo's career. This thesis aims to understand the leading ideas governing Caesar's behaviour during the Alexandrian War (48-47 BC) within the context of shifting Roman-Egyptian relations in the latter 1st century. In so doing, Caesar's place as a key transitional figure between the inaction of the Republic and the dominance of the Empire will be highlighted.
Aidan Ready MPhil Confirmation Milestone
About Classics and Ancient History Seminars
Event details
The seminars take place at 4pm, in the Michie Building (09), Room 536

Seminars are also on Zoom. Send an e

mail to Duncan Keenan-Jones (

d.keenanjones@uq.edu.au

) for the link.

Upcoming seminars can be found here.
Please be aware that we are still operating under Covid-19 regulations during public events. Masks are no longer required at UQ locations - however, UQ strongly encourages mask wearing when physical distancing is not possible. UQ strongly encourages all campus attendees to be up to date with vaccinations. And finally, those who are feeling unwell, have been diagnosed with COVID-19 in the previous 7 days or have been in close contact with a confirmed case in the last 7 days, are asked not to attend this seminar.
For those attending in person, if you would like to join us for drinks and/or dinner afterwards at UQ's St. Lucy's

 from 5:15 pm, please RSVP by email to Duncan Keenan-Jones (

d.keenanjones@uq.edu.au

) by 9am on the day of the seminar.

Please also contact Duncan Keenan-Jones should you have questions about the event.
The Friends of Antiquity, an alumni organisation of the University, runs its own series of public lectures, which take place on Sunday afternoons. The Friends' program for can be found at https://alumni.uq.edu.au/friends-of-antiquity
Venue
Room:
Room 536, Michie Building