CANCELLED Studies in Religion 2020 Seminar Series: 'Blackness' found, 'Whiteness' lost, and 'Muslimness' hidden?
27 March 2020

2:00pm

–

3:30pm
Title: 'Blackness' found, 'Whiteness' lost, and 'Muslimness' hidden? Searching for an authentic Muslim self amidst racialization
Abstract: In this talk I explore the processes of racialization among Muslims and the range of tactics they adopt in their pursuit of an authentic self. Drawing on fieldwork in English high security prisons, I detail how Muslims have intersectional identities that are fundamentally embodied which shape their experiences and practices. I begin by detailing the racialized identities of the 'Black gangster', the 'White traitor', and the 'Muslim terrorist' and then I illustrate how these are disrupted through particular tactics of resistance, adaptation, and pursuits for political self-determination. More than showing Islam as a vehicle for self-determination, I argue that self-efficacy pivots on a search for an authentic self: this search draws at times on universalistic and particularistic expressions of Islam and being Muslim (and forms of 'strategic essentialism'), but it reflects more broadly creative, improvised, and embodied practices that rely on a repertoire of cultural and religious resources. I use these configurations and pursuits of an authentic self to serve the wider theoretical interest in 'resistance' as a 'diagnostic of power' and to foreground the embodied means through which racialized identities reassert agency.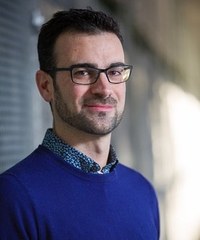 Dr Ryan Williams is Lecturer in Studies in Religion in the School of Historical and Philosophical Inquiry at The University of Queensland. His research lies in the study of Islam and society and contemporary religion. He is interested in understanding the lived experiences of Muslims in connection with themes of belonging and social cohesion, piety and ethics, and state power and multiculturalism. Dr Williams's research has had a wide-ranging impact on the public understanding of Muslims and religion and for understanding well-being, social cohesion, and security within public institutions (universities, prisons, probation, police and national and international security organisations).
All welcome.
Venue
Room:
Level 4 Seminar Room, Forgan Smith Tower (1)