POSTPONED UNTIL FURTHER NOTICE: QFAAIA Sunday Series Dr. Estelle Strazdins (UQ)
26 April 2020

11:30am

–

12:30pm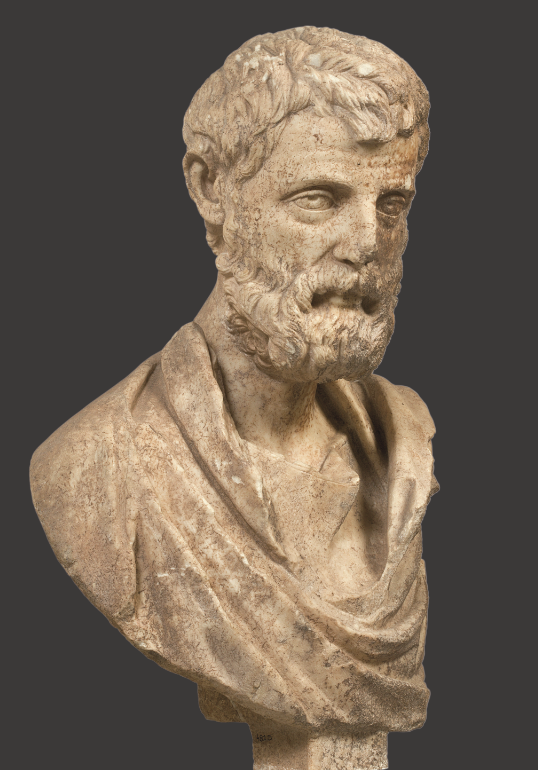 Greek elites of the Roman imperial period were fascinated by their past and the performance of traditional Greek festivals honed their sense of belonging to a long and still active cultural tradition. Their sense of continuity of 'Greekness' was nevertheless difficult to reconcile with the Roman present. This talk will consider how three Roman-era Greeks – the Athenian, Herodes Atticus; Pausanias, probably from Magnesia ad Sipylum; and Lucian of Samosata – interacted with and responded to the physical space of Olympia, its games, and its significance for Greek history and culture. In doing so, I will provide some insights into what it meant to be Greek in the Roman Empire.
Dr Strazdins' research focuses on Greek Literature and Culture in the Roman Empire, and on the Cultural History of Greece and its Reception. She is now a Lecturer in Greek History at UQ. Before taking up this position, she was a Research Associate and Assistant Editor for the Oxford History of the Archaic Greek World project based in the Faculty of Classics in Cambridge and funded by the Leventis Foundation. Her DPhil, completed in 2013 at the University of Oxford and Balliol College, identified and examined the 'Future of the Second Sophistic'. Postdoctoral fellowships from the Onassis Foundation, Australian Endeavour Awards, and the Greek State Scholarships Foundation (IKY) helped her transform her thesis into her first book, Controlling the Future: Self-Commemoration in Imperial Greek Culture (forthcoming with OUP). She was Fellow of the AAIA in 2009-10 and in 2018.
About Classics and Ancient History Seminars
The zoom link for the online seminars will remain unchanged for the whole semester, and will be emailed to our mailing list for events in Classics and Ancient History. To receive the zoom link and future event updates, please email admin-hapi@uq.edu.au.
Enquiries about the seminars may be made to Associate Professor David Pritchard.
The Friends of Antiquity, an alumni organisation of the University, runs its own series of public lectures, which take place on Sunday afternoons. The Friends' program for can be found at https://alumni.uq.edu.au/friends-of-antiquity
Venue
Room:
E302, Level 3, Forgan Smith Building