The Development of Military Professionalism from 1859 to 1915: A Story of the 9th Battalion (Australian Imperial Force) AIF and its Antecedents
7 February 2020

2:00pm

–

2:30pm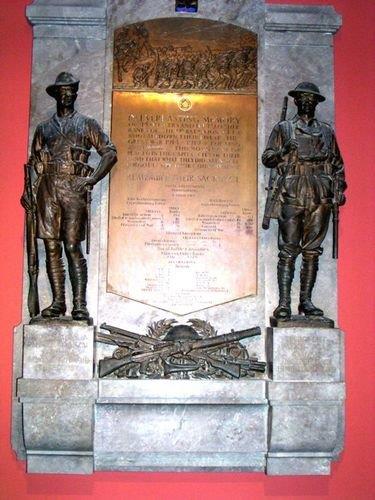 Title: The Development of Military Professionalism from 1859 to 1915: A Story of the 9th Battalion (Australian Imperial Force) A I F and its Antecedents
Abstract: This thesis is about the development of military professionalism and it is a story that focuses on the 9 th Battalion Australian Imperial Force (A I F) and its antecedents. The battalion was one of the original Anzac units to land at Gallipoli at dawn on 25 April 1915 and its lineage commenced with the establishment of the Spring Hill and Fortitude Valley Rifle Corps (No. 3 Company) in Brisbane on 28 March 1867.
The definition of military professionalism is the subject of continuing debate, which is not surprising given the complex and changing nature of war. In general, the definition covers levels of discipline, a set of values, commitment and the skills required to meet demands of military service and to fight in a war. The report relating to military professionalism, 2011 Report of the ADF Personal Conduct Review – "Beyond Compliance, Professionalism, Trust and Capability In the Australian Profession of Arms", recommended that the contemporary ADF has a tradition to emulate and the Anzac legend provides a ready exemplar for the current service member and to perform badly is to betray the tradition. A key objective of the thesis is to understand the reasons why the ADF made this recommendation.  The level of military professionalism existing in the 9 th Battalion at the time it was formed and during the Gallipoli campaign are analysed in depth.  The effect, on the level of military professionalism, of the plan implemented to establish the A I F is also an important  part of the narrative.
The story then travels back to the 1859, when Queensland was establishing itself as  a  colony under the leadership of Governor Bowen. The issues, both political and social, that affected the development of a military force of professional soldiers are analysed over two separate periods, the colonial period 1859 to 1914 and after Federation in 1901 to the outbreak of World War 1 in August 1914.
 Major issues that affected the development of military professionalism and the impact they had on the level of professionalism in the 9 th Battalion are summarised as part of the conclusion. As a final point, an assessment is made of the value in adopting the performance of the 9 th Battalion's campaign at Gallipoli as an exemplar for the contemporary ADF.
Presenter: Robin Franklin, HDR candidate in the School of Historical and Philosophical Inquiry