The Phoenicians from Antiquity to the Arab Spring
7 October 2018

2:00pm

–

3:00pm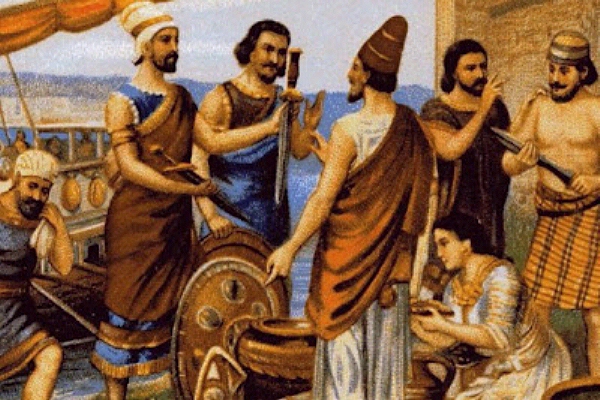 The Phoenicians are often forgotten in histories of the ancient Mediterranean that focus on Greece and Rome, but long before the Greeks and Romans these sailors and traders built the first city-states, invented the alphabet, discovered the pole star and colonised the west. They still remain mysterious, however, and there is a serious question over whether they even existed as a self-conscious political, ethnic or cultural group. Yet since their own time, 'being Phoenician' has been a powerful political and cultural tool in the hands of politicians and writers from Roman emperors to Irish-Enlightenment scholars to Lebanese nationalists in the 20th century, playing a particularly important and interesting role in the invention of new pasts for new nation-states. This public lecture looks both at the Phoenicians in their own terms and at their different reinventions over time.
About Classics and Ancient History Seminars
Event details
The seminars take place at 4pm, in the Michie Building (09), Room 536

Seminars are also on Zoom. Send an e

mail to Duncan Keenan-Jones (

d.keenanjones@uq.edu.au

) for the link.

Upcoming seminars can be found here.
Please be aware that we are still operating under Covid-19 regulations during public events. Masks are no longer required at UQ locations - however, UQ strongly encourages mask wearing when physical distancing is not possible. UQ strongly encourages all campus attendees to be up to date with vaccinations. And finally, those who are feeling unwell, have been diagnosed with COVID-19 in the previous 7 days or have been in close contact with a confirmed case in the last 7 days, are asked not to attend this seminar.
For those attending in person, if you would like to join us for drinks and/or dinner afterwards at UQ's St. Lucy's

 from 5:15 pm, please RSVP by email to Duncan Keenan-Jones (

d.keenanjones@uq.edu.au

) by 9am on the day of the seminar.

Please also contact Duncan Keenan-Jones should you have questions about the event.
The Friends of Antiquity, an alumni organisation of the University, runs its own series of public lectures, which take place on Sunday afternoons. The Friends' program for can be found at https://alumni.uq.edu.au/friends-of-antiquity