Homer and the Archaeology of Crete
23 August 2018

6:00pm

–

7:00pm
Podcast of seminar available here.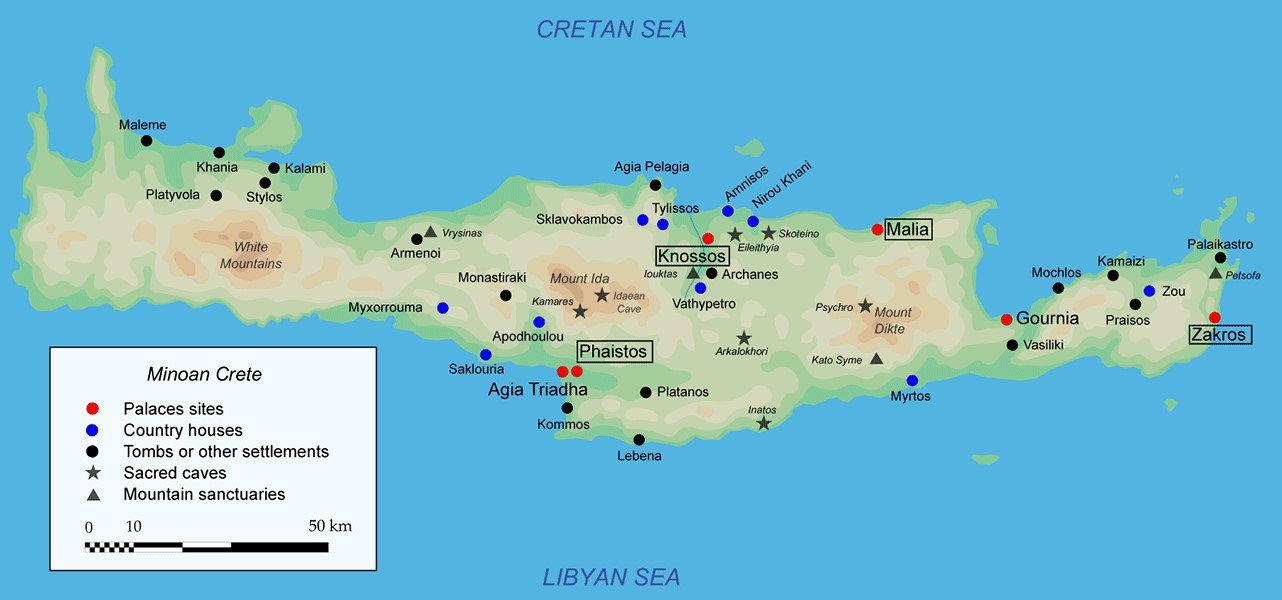 Abstract: The relationship between the Homeric epics and archaeology has been approached through the lens of Homeric archaeology: matching the epics with the archaeological record, and identifying realia of Homer's heroes. However, a range of new approaches have recently revolutionized the field. Drawing from these approaches, Kotsonas will offer a regional and diachronic analysis of Homeric stories about Crete, an assessment of the reception of these stories by the island's inhabitants throughout antiquity, and an account of their impact on Medieval to modern literature and art. He finds that Cretan interest in Homer peaks in the Hellenistic period, but also argues for the much earlier familiarity of some Cretans with stories that underlie the Homeric epics. This argument relies on an analysis of the archaeological assemblage of a Knossian tomb of the 11th century BCE, which included a range of arms that is exceptional for both Aegean archaeology and the Homeric epics. In the epics, this equipment is carried only by the Knossian hero Meriones, whose poetic persona can be traced back to the Late Bronze Age on philological and linguistic grounds. Based on this, and on current understandings of performance at death, he argues that the Knossian burial assemblage was staged to reference the persona of Meriones, therefore suggesting the familiarity of some Cretans with early poetry that eventually filtered into the Homeric epics.
Enquiries for this lecture to be directed to Dr Amelia Brown
About Classics and Ancient History Seminars
Event details
The seminars take place at 4pm, in the Michie Building (09), Room 536

Seminars are also on Zoom. Send an e

mail to Duncan Keenan-Jones (

d.keenanjones@uq.edu.au

) for the link.

Upcoming seminars can be found here.
Please be aware that we are still operating under Covid-19 regulations during public events. Masks are no longer required at UQ locations - however, UQ strongly encourages mask wearing when physical distancing is not possible. UQ strongly encourages all campus attendees to be up to date with vaccinations. And finally, those who are feeling unwell, have been diagnosed with COVID-19 in the previous 7 days or have been in close contact with a confirmed case in the last 7 days, are asked not to attend this seminar.
For those attending in person, if you would like to join us for drinks and/or dinner afterwards at UQ's St. Lucy's

 from 5:15 pm, please RSVP by email to Duncan Keenan-Jones (

d.keenanjones@uq.edu.au

) by 9am on the day of the seminar.

Please also contact Duncan Keenan-Jones should you have questions about the event.
The Friends of Antiquity, an alumni organisation of the University, runs its own series of public lectures, which take place on Sunday afternoons. The Friends' program for can be found at https://alumni.uq.edu.au/friends-of-antiquity