Work in Life and Death: The nauicularii of Italy
17 August 2018

4:00pm

–

6:00pm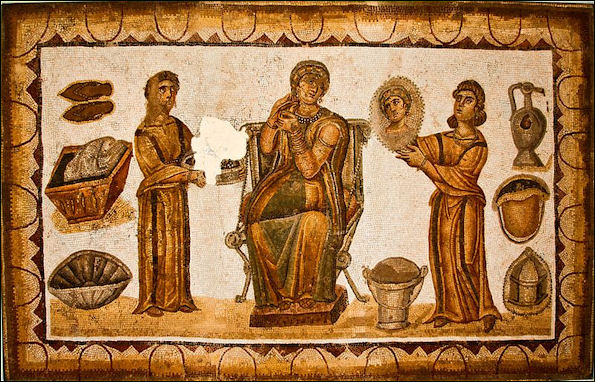 Epigraphic media produced by and for occupational tradespeople is an area that, despite the relative quantity of surviving evidence, is not addressed adequately in current scholarship. Epigraphic evidence produced during the Roman empire was set up in many different places and for many different reasons, and a greater understanding of the use of epigraphic media by non-elite and occupational groups is necessary to help us understand why and how a noticeable portion of the empire's population chose to identify or were identified with their occupations through this media. This seminar analyses the use of nauicularius, 'ship-owner', in and on different types of epigraphic media in the first two centuries AD. The seminar highlights the civic and the honorary contexts of nauicularius in different Italian towns, as well as addressing the funerary context where occupational titles appear relatively regularly. In doing so it aims to highlight the different contexts and locations where occupational titles appear.
About Classics and Ancient History Seminars
Event details
The seminars take place at 4pm, in the Michie Building (09), Room 536

Seminars are also on Zoom. Send an e

mail to Duncan Keenan-Jones (

d.keenanjones@uq.edu.au

) for the link.

Upcoming seminars can be found here.
Please be aware that we are still operating under Covid-19 regulations during public events. Masks are no longer required at UQ locations - however, UQ strongly encourages mask wearing when physical distancing is not possible. UQ strongly encourages all campus attendees to be up to date with vaccinations. And finally, those who are feeling unwell, have been diagnosed with COVID-19 in the previous 7 days or have been in close contact with a confirmed case in the last 7 days, are asked not to attend this seminar.
For those attending in person, if you would like to join us for drinks and/or dinner afterwards at UQ's St. Lucy's

 from 5:15 pm, please RSVP by email to Duncan Keenan-Jones (

d.keenanjones@uq.edu.au

) by 9am on the day of the seminar.

Please also contact Duncan Keenan-Jones should you have questions about the event.
The Friends of Antiquity, an alumni organisation of the University, runs its own series of public lectures, which take place on Sunday afternoons. The Friends' program for can be found at https://alumni.uq.edu.au/friends-of-antiquity