From Man to God: Understanding Alexander the Great's Divinity'
The issue of Alexander the Great's divinity has produced an enormous literature. Modern scholars are divided in their view of how Alexander understood his divinity. A. B. Bosworth argued that Alexander really believed that he had a divine nature and so demanded divine honours. For E. Badian Alexander thought he was merely worthy of receiving isotheoi timai ('honours equal to those of the gods') but understood that he was not actually divine. This seminar will closely analyse the modern debate on Alexander's divinity and carefully trace each step by which he came to demand divine honours. It will show how on this important question Badian got closer to the truth than Bosworth.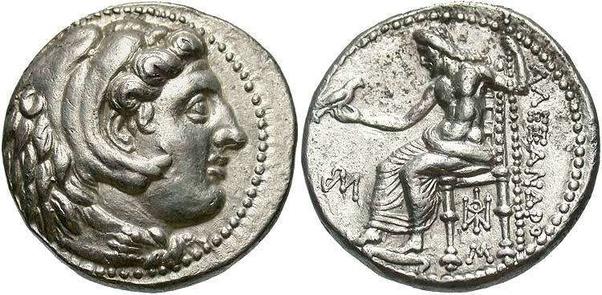 The podcast of this session is available in UQ eSpace
About Classics and Ancient History Seminars
Event details
The seminars take place at 4pm, in the Michie Building (09), Room 536

Seminars are also on Zoom. Send an e

mail to Duncan Keenan-Jones (

d.keenanjones@uq.edu.au

) for the link.

Upcoming seminars can be found here.
Please be aware that we are still operating under Covid-19 regulations during public events. Masks are no longer required at UQ locations - however, UQ strongly encourages mask wearing when physical distancing is not possible. UQ strongly encourages all campus attendees to be up to date with vaccinations. And finally, those who are feeling unwell, have been diagnosed with COVID-19 in the previous 7 days or have been in close contact with a confirmed case in the last 7 days, are asked not to attend this seminar.
For those attending in person, if you would like to join us for drinks and/or dinner afterwards at UQ's St. Lucy's

 from 5:15 pm, please RSVP by email to Duncan Keenan-Jones (

d.keenanjones@uq.edu.au

) by 9am on the day of the seminar.

Please also contact Duncan Keenan-Jones should you have questions about the event.
The Friends of Antiquity, an alumni organisation of the University, runs its own series of public lectures, which take place on Sunday afternoons. The Friends' program for can be found at https://alumni.uq.edu.au/friends-of-antiquity