Presenter: Dr Maria Quirk
The question of how women artists achieved professional status in the nineteenth and early twentieth-century art world is one that has interested and challenged scholars for many years. Recently, interest in the history of women artists has crossed over from academic circles to mainstream cultural conversations, with television series such as Amanda Vickery's The Story of Women and Art capturing public interest. In this seminar, I will present a fresh assessment on what professionalism looked like for women painters and illustrators. More important than a Royal Academy education or membership to exhibiting societies was a woman's ability to sell her work. Commercial ambition and the objective validation of the art market were the clearest means for women to separate their work from that of the amateur artist and achieve professional status. This meant that women had strong incentive to paint in saleable, popular genres, which reinforced prejudices towards women's 'naturally' inferior artistic ability – prejudices that continued far into the twentieth century.
---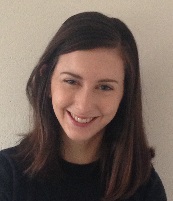 A former RHD student at the University of Queensland, Maria Quirk is a Q ANZAC 100 Fellow at the State Library of Queensland and Curator at Adderton (formerly Mercy Heritage Centre), a new art and ideas centre opening in the former All Hallows' Convent in Fortitude Valley in 2018. Her research on women and art has been published in the Journal of Victorian Culture, Visual Culture in Britain, and Woman's Art Journal. She is currently preparing a monograph for Bloomsbury Academic.
Twitter: @maria_quirk.
---
For further information please contact p.jory@uq.edu.au.
Venue
Forgan Smith Building (1),
St Lucia campus