Meet Award Winning French Author Olivier Weber
24 November 2016

6:00pm

–

8:00pm
The Alliance Francaise de Brisbane, in partnership with the School of Languages and Cultures and the School of Historical and Philosophical Inquiry at The University of Queensland, is proud to invite you to meet award-winning French writer, novelist, diplomat and war reporter Olivier Weber for an exciting seminar.
As part of an Australian tour, The Alliance Française de Brisbane is delighted to welcome Olivier in Queensland as this is a fantastic opportunity to discover a talented, humanist and committed French contemporary author with such a varied and rich journey! Immerse yourself in Weber's fascinating achievements and life, and come and learn about his vision of the current world. Olivier will share with us his experiences and he will enlighten the audience about the challenges of the XXI century including severe economic crisis, migrations, global warming…
So join us for this not-to-be missed seminar animated by French Historian and History lecturer Romain Fathi!
Who is Olivier Weber?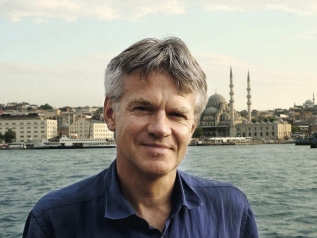 Olivier Weber is an award-winning French writer, novelist and reporter, known primarily for his coverage of the wars in Iraq and Afghanistan. He has been a war correspondent for twenty years, especially in Central Asia, Africa, the Middle-East and Iraq.
He is the author of La Mort blanche (The White Death), Le Barbaresque (The Barbary Corsair), Le Faucon afghan (The Afghan Falcon), La Confession de Massoud (Massoud's Confession), L'Enchantement du monde (The Enchantment of the World) in the Flammarion editions. Olivier Weber has chosen the path of words to describe current conflicts and globalisation after 20 years of reporting throughout the world.
He has received several national and international awards of literature and journalism, among them the prestigious Albert Londres Prize, considered the French Pulitzer prize, and the Joseph Kessel Prize.
He has directed several documentaries, essentially for French TV channels Arte, France 2, France 5 as well as 2 cinematographic documentaries La Fièvre de l'or et L'Opium des talibans which was awarded several international prizes.
He is lecturer at the Institut d'études politiques de Paris (Sciences Po) and president of the Joseph Kessel Prize.
Olivier Weber was nominated in 2008 to be itinerary ambassador of France, in charge of human trafficking and human rights.
His novels, travel writing books and essays have been translated in a dozen languages.
Olivier is also a selection committee member for literature awards and member of the "Société des Explorateurs Français" (Society of the French Explorers).
About the Master of Ceremony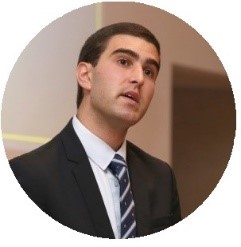 Dr Romain Fathi is a graduate from Sciences Po and a French historian whose longstanding research interests are concerned with Australian national identity, the Great War and war commemorations.
He obtained a PhD jointly awarded by The University of Queensland (Brisbane, Australia) and Sciences Po (Paris, France).
While researching Australian history, Romain is also passionate about the history of his own country, France, where he was born and raised. Romain studied and taught in several universities including Sciences Po, Yale and The University of Queensland where he lectures and tutors at the School of Historical and Philosophical Inquiry.
For further details and to RSVP to the event
Visit the Alliance Française Brisbane website
This is a free event. RSVP before 17 November, 2016.
Venue
Forgan Smith Building (1),
St Lucia campus